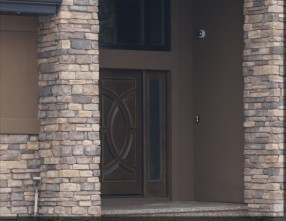 For years, stones have been used, carved, and crafted to design elegant exteriors of large buildings. While stones are strong and durable, they are also heavy – making the installation a difficult task.
 Manufacturers recognized the need for a material that adds aesthetic beauty but is lightweight. So, they innovated cultured stone which has all the qualities of natural stone. In addition to beauty and character, cultured stone also has a number of other benefits to offer.
Key benefits of using cultured stone include: Lightweight and cost-effective A huge variety for a truly personalized look Can be used for exterior as well interior walls of homes Engineered to last for decades No coating or painting is required There is not a big difference between the cost of materials used in the installation of natural stone and cultured stone.
However, cultured stone is less expensive than real or natural stone. Moreover, cultured stone is very accessible and comes along with several extra benefits for homeowners. As one of the most trusted masonry contractors, we carry years of experience in the field of cultured stone installation. We have installed the cultured, lightweight versions of these stones to both exterior and interior walls.
How is Cultured Stone Made?
Also referred to as manufactured stone, cultured stone is manufactured in a factory by pouring a sticky aggregate into molds of various shapes and sizes. First, the shapes are created using concrete. Then, it is stained with a range of hues to achieve a look that is similar to real stone.
How We Perform the Installation of Cultured Stone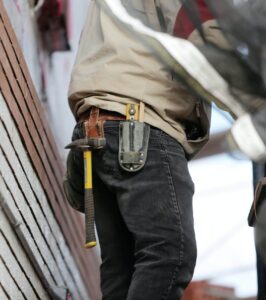 At first, our stonemason will collect the measurements of the exterior and interior walls of the property, where cultured stone needs to be installed. Once it has been determined as to what amount of cultured stone products will be required, the next step is to do the prep work at the installation site. After the work area has been properly prepared, the installation of the cultured stones will begin.
Installing various shapes and sizes of cultured stone products is a job that requires skills and experience. Our installers are well-trained to work with a variety of cultured stones including corner pieces and flat pieces. Depending on the specific needs, the professional will get started with the pieces that should be laid first to make their job easy and the results perfect. During the installation, we aim to achieve the look of natural stones.
That is why it is crucial to keep the gaps between the stone pieces as narrow as possible. We employ several methods and techniques to make the stones look incredibly natural to the eye. Our professionals will use either the one ideal method or a combination of two methods for the high-quality, ideal installation. For a perfect fit, the stones may require cutting and trimming.
The installation method will also vary depending on whether the cultured stones are being laid during hot or cold weather. Right from prep work till the final stage, our professionals will give the walls of buildings and properties a remarkable finish.
Talk to a Cultured Stone Installer
Whether you want to enhance the exterior beauty or the look of the inner walls, using cultured stone is an excellent idea. At CesConstruction in Edmonton, we offer a range of high-quality products to fit every individual budget. Reach out to our experts via a phone call or send us an email for further details on the product's colors and design and what to expect during the installation. If you are a builder, contractor, developer, or architect, schedule your free consultation with one of our experts now.
At CesCon, we know what is the right solution for you and your project.
Our Experienced contractors have the skill and knowledge to give you the best Cultured Stone and Masonry product with the highest quality, suitable to your budget.
Contact Us Now! We are ready to help!